GIGABYTE has introduced various innovative materials, technologies, and meticulous management mechanisms at various stages of the product life cycle in order to facilitate the outstanding performance of the product with high efficiency and stable durability. Moreover, the design stage takes circular economy as its core, it will contribute to moving towards our zero-waste goal.
Design of High-Performance and High-Efficiency Products
After launching the Ultra Durable Motherboard in 2007, GIGABYTE progressively introduced innovative technologies such as energy-saving switches, 2X copper PCBs, and high current capable components that boosted motherboard stability and extended product service life. The latest Smart Fan 5 and Water Force water-cooling technologies provide a major boost to graphics card performance. In addition, GIGABYTE took the lead in supporting CEC 2019 (California Energy Commission device energy efficiency standards) by using high-quality hardware and a fine-tuned BIOS design to lower the power consumption even more. GIGABYTE is continuing to apply for more international energy efficiency certifications to improve the credibility of energy-saving data and provide consumers with comprehensive protection. So far, 45 products of GIGABYTE have obtained 80 PLUS certificates.
GIGABYTE Eco-Friendly Technique Development

2006
All-Solid-State Capacitor Motherboard
All-solid-state capacitor design extends product service life.

2007
2nd Generation Ultra Durable Motherboard
Effectively reduce power loss and operating temperature.

2008
Dynamic Energy Saver
Enable or disable Dynamic Energy Saver at the touch of a button.

2009
Ultra Durable™ 3rd Motherboard
2 oz pure copper PCB layer dissipates motherboard heat and reduces temperature more effectively.

2010
24-Phase Power Design
Improve heat dissipation and effective power distribution.

2011
Ultra Durable™ 4th Motherboard
Executive features prevent PC malfunction due to environmental issues.

2012
Ultra Durable™ 5th Motherboard
The use of components with ultra-high resistance provides up to 95% power conversion efficiency, low power consumption, low heat, and a longer lifetime.

2013
Ultra Durable™ 5th Plus Technology
Integration of high-quality components and efficient energy-saving function provides high-performance system operation, lower heat, and extends motherboard lifespan.
2014 / 2015
Ultra Durable Motherboard
Strengthen heat dissipation of motherboard in order to achieve high performance and stability at low temperature while the system works at full capacity and maximum frequency.

2016
Smart Fan 5 Cooling Solution
Improve motherboard temperature monitoring and cooling to reduce the amount of time that computer components spend at high temperatures and extend their service life.

2017
Anti-sulfur
Grant the ultra-durable motherboards brand-new values with the proprietary anti-sulfur technique. It can prevent the sulfide in the air from penetrating the built-in resistor of the motherboards and causing short circuits.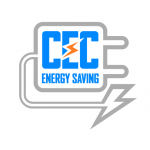 2019
Early Adopter of CEC 2019
With higher efficiency, higher quality hardware materials, and carefully calibrated BIOS, GIGABYTE motherboards consume less power in standby mode when compared with other products.

2020
Extreme Waterforce Thermal Design
Extreme waterforce motherboards use all-in-one water-cooling monoblock that covers both CPU, VRM, SSD, and PCH areas. The design ensures stability, low temperature, and noise avoidance under full loading application and gaming.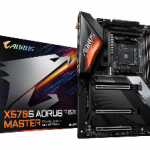 2021
Fanless Chipset Design
The reconfiguration of hardware circuitry and enlargement of chip heatsinks allowed the entire chipset to be upgraded to a fanless cooling design. This not only solves the problem of fan noise but also helps to avoid the tendency for passive cooling systems to become clogged by dust.
Friendly Packaging Materials
GIGABYTE continues to reduce the use of packaging materials and subsequent waste through simplified packaging, using recyclable materials, and replacing the original Styrofoam buffer. Starting from 2011, we analyze the recycling rate and the composition of packaging materials every year and examine the progress of reduction achievement.
To keep with our mission of "Love the Earth", GIGABYTE makes every effort to avoid excessive packaging while maintaining a certain level of protection. The total weight of packaging used by our products has decreased significantly in recent 7 years. In 2020, GIGABYTE used 6,959.9 metric tons of paper and 312.6 metric tons of plastic in packaging. The total use of packaging was 50.2% lower than in 2011. Due to the gradually decreasing use of paper packaging, the recycling rate slightly falls in recent years. Nevertheless, the recycling rate still stays above 95%.
2020 Recyclability and Composition of Packaging
Recyclability Rate and Composition of Packaging in Recent Years
Quantity Used of Paper-based Packaging
Quantity Used of Plastic-based Packaging